Hi and welcome on my page!
My name is Lubomir Kafonek, I come from Czech Republic but for last couple of years I'm based together with my wife and daughter in Trondheim, Norway.
Kinesthetic Skills is my dream project which is allowing me to combine, develop and share my skills within physiotherapy, exercise physiology and coaching.
Through the K-Skills I offer number of different workshops with focus on movement patterns analysis, mobility improvements, movement awareness and performance enhancing.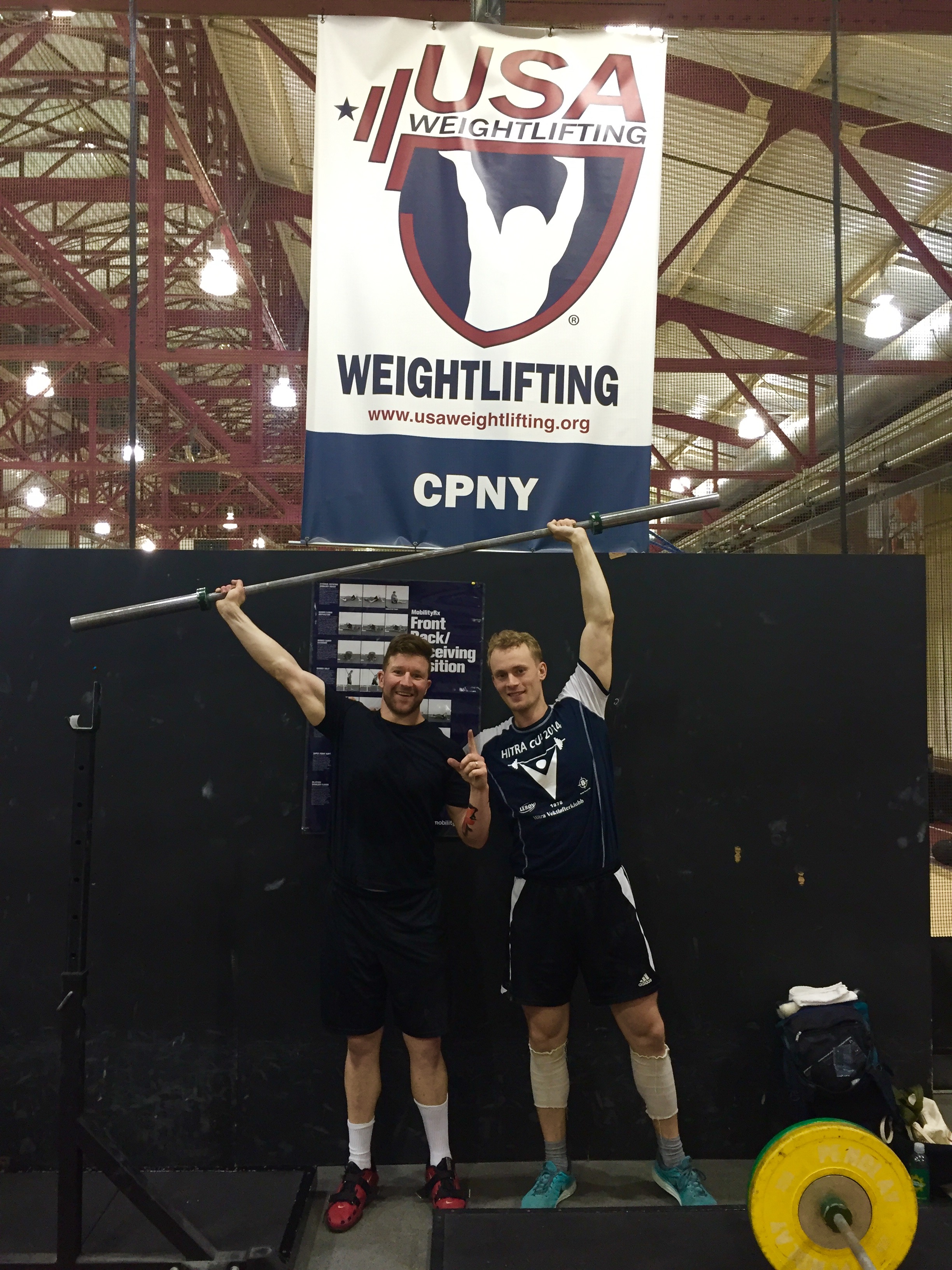 Kinesthetic skills ; [Greek: kīnein - to move; aísthēs(is) - to feel]
Work Experience
Kinesthetic skills physiotherapy clinic- offering treatments and consultations to athletes and general public

Cooperation with Norwegian and Latvian youth national teams of Olympic Weightlifting (designing mobility tests, movement patterns testing, rehabilitation ).

Workshops for Crossfit boxes and Olympic Weightlifting clubs, overview here

2 years of training with Czech National Team of Olympic Weightlifting in Prague

Crossfit Trondheim: Teaching Olympic Weightlifting, Mobility Classes, Rehabilitation

Trondheim Atletklubb (TAK), Norway : Assistant of coach, coach, classes | workshops for olympic weightlifters

Trondheim Aikidoklubb: Assistant for Aikido classes for kids from 6-9 years
Education
University of Science and Technology NTNU Trondheim, Norway; Medical Faculty Master of Science (MSc) in Exercise physiology in Sports science, title of thesis: Strength training and aging.

Charles University in Prague, Czech Republic; Faculty of Physical Education and Sport, Physiotherapy Department Bachelor (Bc) in Physiotherapy
Post-Uni Education 
Applied Kineziology – Neurodynamic stabilisation

IMS, dry needling

Timani technique, course for musicians development

Referee in Olympic Weightlifting (NVF-Norges Vekt. Forbund)

Olympic Weightlifting Trainer I (NVF)
Personal
Started strength training when 14 years old

Actively been doing table tennis, boxing, athletics, Aikido

Competitive level in Olympic Weightlifting